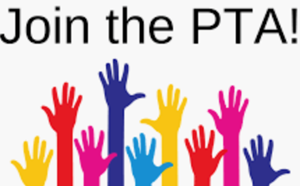 Joining the PTA helps support student programs here at school.  Here is the link to join via Totem.  totem
Principal's Message
Coming Soon
Our School
Welcome Garden Park students, families and community!
At Garden Park, we are committed to equipping all of our more than 225 students with the academic and personal skills for lifelong success. Our school has a long record of academic excellence and students consistently outperform the state average on rigorous state standardized testing.  We are in our third year of AVID Elementary (Advancement Via Individual Determination), with a focus on Writing, Inquiry, Collaboration, Organization, and Reading.  
We offer a variety of school programs to help enhance the educational experience of our scholars, including:
The Art Masters program is offered every trimester and provides students with an opportunity to learn about iconic artists and utilize artistic techniques to express their creativity!
Chess Masters teaches students the skills and critical thinking strategies of chess and allows them the opportunity to compete with each other in chess matches.   behind chess. 
Our Coding program teaches participants early levels of computer science and the importance of technology. 
College and Career Mentor Program which supports our sixth graders in building self-esteem, life long learning opportunities and setting college and career goals.
Sixth Grade Academic Pentathlon is a team of nine sixth graders that study a specific region and culture of the world in the core subjects of Math, English Language Arts, History, Science and Fine Arts and then compete against other schools in Orange County. Students become collaborative critical thinkers as they work in groups during county competitions.
We are grateful our PTA is very active on campus, and organize many popular events such as Skating Night, Trunk-or-Treat, Winter Cookie Workshop, Movie Night, Sweetheart Dance, Walk-a-thon, and more. Every month, our PTA also holds the Family Dining Night, where students and families have dinner at local restaurants. Families explore the community and form emotional bonds by spending time together. PTA members also fund programs and materials, such as the Accelerated Reading program and the Art Masters program, homework planners, field trips, and more.
We are committed to celebrating our students' many accomplishments. Our Monthly Geckos Award Ceremony awards honors students for demonstrating our monthly scholarly habits. Each teacher nominates two scholars from each class to be awarded during the outdoor Friday assembly. We also have the Trimester Awards which our GECKOS awards, Special Recognition awards and Accelerated Reader awards. 
Garden Park is a small school with a strong sense of community, with staff and parents working closely together with a focus on academic achievement.  
Please feel free to stop by our office for any questions, comments or concerns. We are excited for a new school year with our scholars, families and community!